Authentic Persian Catering MD DC VA
Catering is our passion at Maman Joon and we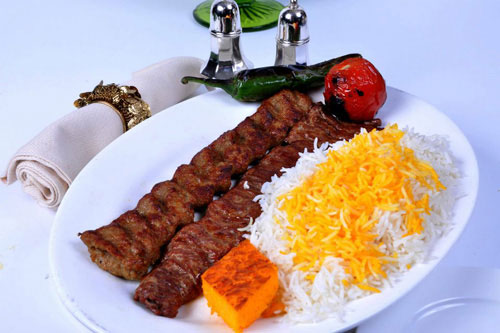 customize your menu according to your needs. We offer a delicious array of authentic Persian dishes, from the colorful vegetarian dishes like Shirin Polo to mouth-watering Salmon, Lamb, Chicken & Beef kababs, all presented beautifully.
Our Catering kitchen is state of the art and we are dedicated to serving up a great experience in any location in throughout Maryland, Virginia, and Washington, D.C. Enchant your guests with exotic dishes, cooked and garnished with fresh ingredients and Persian spices. The next time you want to cater for a special occasion, just give us call us and we'll take it deliciously from there!
Weddings
It's the most celebration of your life and you've planned for it for years! Your dress, your venue, your themes, and most importantly, a menu to knock everyone's socks off! Here at Maman Joon, we customize the catering experience for every wedding with utmost care and joy. We discuss the menu with you, set up tastings, provide catering for up to 700 guests and provide servers to wedding venues throughout the Washington, D.C. area.
We bring the exotic flavors of Persia with our colorful, succulent dishes like the glamorous Shirin Polo, a gorgeous mix of Persian rice, pistachios, orange peel jam, raisins and other fabulous ingredients. Leave the stress to us and we will create a delectable feast so you can build memories of the most wonderful day of your life.
Corporate
Give some Persianality to your next event!
The next time you need a catered meal for your corporate event, conference or just a simple party at home for friends, give Noon O Kabab's to go catering a try. No event is too large or small for us and we cater all over Chicagoland.
Imagine enjoying a fresh, hot, gourmet Persian meal instead of cold sandwiches or the usual pizza. Our simplest combination offers a delicious, juicy kabab wrap, fresh Persian salad, hummus, warm pita bread and bottled water.
We also do Corporate Lunch Boxes.
So while you are getting work done, we take care of feeding you a fabulous meal. Now isn't that a great idea?